Food, glorious food: Chefs involved in the fundraiser created mouth-watering canapes for attendees to munch on throughout the event. Photo by Steve Huntley
Original Article By Adair Winder
Apr 12, 2022
Spirits were high and the energy was electric when the community gathered for an evening of fundraising and flavoursome food on Friday, April 9.
Kagome and Echuca Regional Health teamed up to organise the fundraising cocktail party which involved a line-up of well-known chefs banding together to serve up an array of savoury and sweet treats to all who attended.
Chefs Glenn Austin, George Calombaris, Luke Croston and Ryan Stevenson exceeded expectations with their mouth-watering creations.
Mr Austin, a prestigious and world-renowned chef, played a significant role in the organisation of event — he was responsible for rounding up his celebrated mates and asking them to be involved.
Kagome chief executive officer Jason Fritsch said the night would not have happened without Mr Austin.
"We do our best to support local communities and farmers," Mr Austin said in response.
In an incredible result, more than 220 tickets and $180,000 was raised over the course of the night (this is an updated amount from the ERH thank you to sponsors page).
The night involved a series of speeches from Mr Fritsch, ERH chief executive Robyn Lindsay and clinical liaison project officer Lyn Jeffreson.
Ms Lindsay's said she was overwhelmed by the support of the chefs and the community.
"We are so privileged to see this level of support for our region's cancer centre," she said.
Although it seems like it, the fundraiser was not just about munching away at delicious food.
Lucky door prizes and silent auctions were held and one-on-one interviews on stage between Mr Fritsch and all of the chefs were also littered throughout the night.
Students from Moama Anglican Grammar worked as wait staff on the night.
Mr Calombaris said he was amazed by the amount of people who came out in support of the new cancer facility.
"It's really a testament to this community. They have really banded together in support of this cause," he said.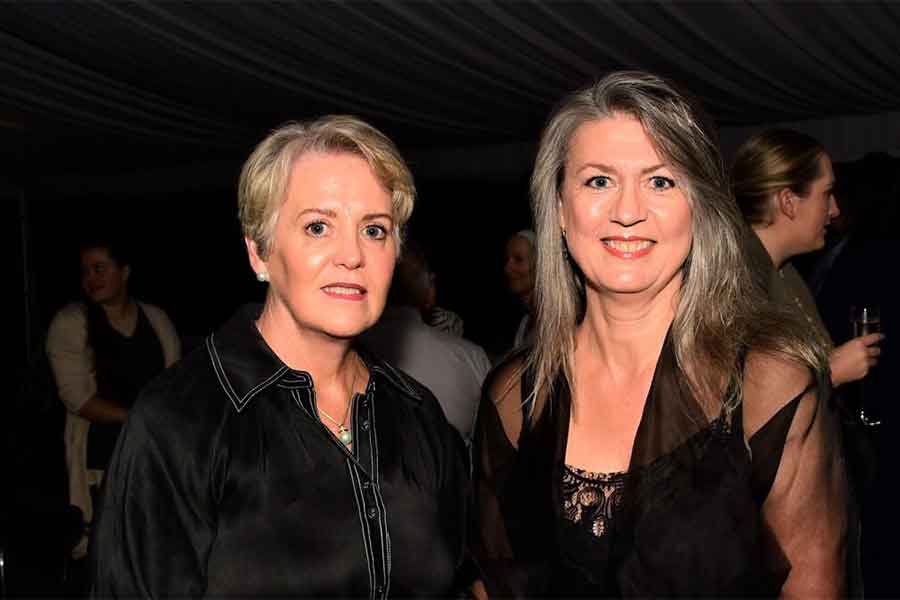 Representing ERH: ERH executive director of nursing and midwifery Maree Woodhouse with clinical liaison project officer Lyn Jeffreson. Photo by Steve Huntley
Ms Jeffreson will be overseeing the management of the cancer and wellness centre and said it was "really nice" to see everyone get together to support the facility.
"Having high-profile chefs like this in our town was special. This event was special. It's not something that you get to do or be a part of every weekend," she said.
"The cocktail-themed party was a perfect combination of formal yet relaxed, the atmosphere was incredibly positive and everybody seemed to really enjoy themselves."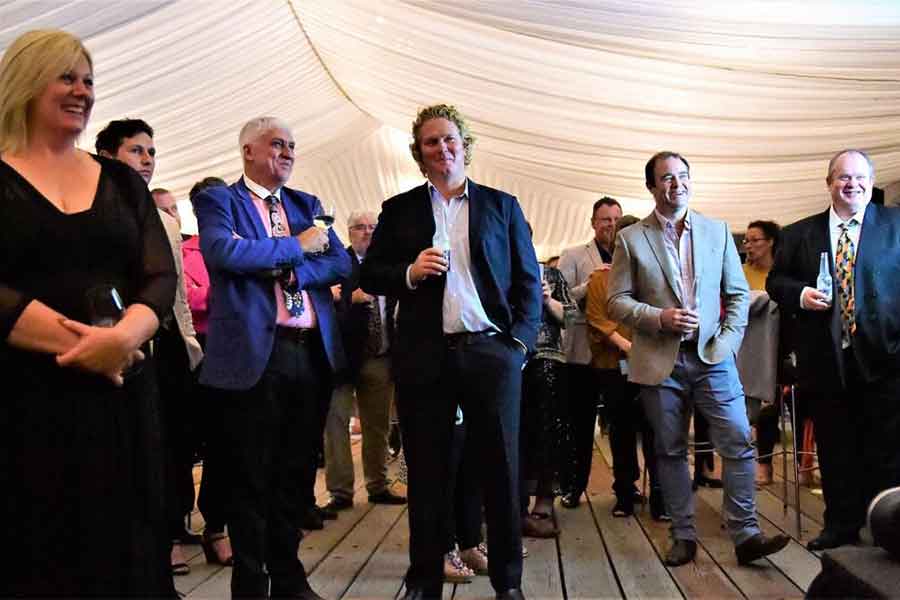 Good vibes: The atmosphere throughout the night was full of joy. Photo by Steve Huntley
Ms Jeffreson said she was excited about the current phase of the centre's development, which would not have been able to go ahead without the support of the community.
She has been speaking to patients and people within the community to receive valuable input about the facility in order to create a suitable and relaxing atmosphere for people receiving treatment at the new centre.
"Ultimately, this facility is for the people, not for us. It's important that we include the community in these decisions," Ms Jeffreson said.
"We've been gathering information about the colour scheme, atmosphere, design, decor and furniture that would feel most comfortable for anyone that will need to use the facility."